---
Museum Passes at the JBPL
NOTICE July 20, 2020: Many cultural institutions have suspended their library pass programs, changed hours, continue to be temporarily closed or are changing how admission to their facilities are handled. Library staff will open up pass reservation availability as institutions allow. PLEASE NOTE - Many institutions are suspending and/or changing their library pass program. Many institutions are requiring reservations for people to visit. You need to get your library pass before making your reservation. Library staff are unable to make reservations to any cultural institution. Having a library discount pass does not guarantee that the institution will have space for you to visit on the day you select. Contact the institution you wish to visit for full details on their admission process. Library staff are doing their best to keep this page up to date but it is a moving target. Library passes may be picked up during regular Library hours and must be returned during these same hours.
Thanks to the generosity of the Friends of the Jonathan Bourne Public Library, museum passes are available to CLAMS card holders. All charges are payable at the museums.
Click here to reserve your pass, or call the library at (508) 759-0600 x6101.
Please have your library card ready. Library policy allows only one pass per family per day. Please note: Discounts and prices subject to change at museum discretion.
If you receive an email confirmation, please bring it to the library when you pick up your pass along with your library card. The email itself will not admit you, you must have the actual museum pass. Passes must be returned to their owning library.
---
Buttonwood Park Zoo
425 Hawthorne Street
New Bedford, MA 02740
508-991-4556
Free admission for 4 visitors.
Library

passes are valid every day except Mondays and Saturdays.

Library

passes are not eligible for use during February or April school vacation weeks, or major holidays.
Major holidays include: Martin Luther King Jr. Day, President's Day, Easter, Mother's Day, Memorial Day, Father's Day, Fourth of July, Labor Day, Columbus Day, Halloween, and Veteran's Day.

7/27/20 UPDATE: Buttonwood Park Zoo is now open. You must book an admission ticket directly with the museum after picking up the library pass.
---
Cape Cod Museum of Art
Cape Cod Center for the Arts

Route 6A
Dennis, MA 02360
508-385-4477
Free admission for 2 visitors. Children under 18 admitted free.
---
Children's Museum - Boston (e-ticket)
Children's Museum - Boston (e-ticket)

300 Congress Street
Boston, MA 02210
617-426-6500
www.bostonchildrensmuseum.org/

50% off regular admission for up to 4 visitors.
This is an e-ticket, valid only for one day. You can either print it out and take it with you or display the pass on your phone or device. Either way, please be sure that the pass barcode is visible.
---
Heritage Museum and Gardens
67 Grove Street
Sandwich, MA 02563
508-888-3300
50% off regular admission for 2 adults and 4 children. Free admission for children under 5.
Library pass is only valid during their regular season which runs from mid-April to mid-October.
UPDATE July 2020 - You must book a timed admission ticket directly with the museum after picking up the library pass.
---
Historic New England
151 Essex Street
Free admission for 1 visitor. Additional pass available for 1 extra visitor on the same day.

Please ask at the circulation desk. Open days and times vary for historic properties. Please consult website (www.historicnewengland.org) before reserving the pass.
---
Museum of Fine Arts - Boston
465 Huntington Avenue

Boston, MA 02115
617-267-9300
Discounted admission for 2 visitors.
---
New England Aquarium
1 Central Wharf
Boston, MA 02110
617-973-5200
50% off admission per person for up to 4 people. Pass is now available year round.
---
Plimoth Patuxet & the Mayflower
137 Warren Avenue
Plymouth, MA 02360
508-746-1622

Reduced admission for up to 6 tickets, any combination of adult and/or child.
$16 per adult / $10 per child

Closed from the Sunday after Thanksgiving until Mid-March.
Please check their website for actual dates.
---
Robbins Museum of Archaeology
17 Jackson Street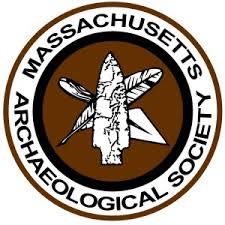 Middleborough, MA 02346
(508) 947-9005
https://massarchaeology.org/robbins-museum/about/

Complimentary Admission for a
maximum of six individuals per pass.

Museum Hours: Wednesday 10:00am to 4:00pm
Saturday 10:00am to 2:00pm
---
Sandwich Glass Museum
129 Main Street


Sandwich, MA 02563
508-888-0251
http://www.sandwichglassmuseum.org/

Free admission for 2 visitors.
---
Toad Hall Classic Sports Car Museum
288 Scudder Avenue


Hyannis Port MA 02647
508-778-4934
http://www.toadhallcars.com/

Pass will take 50% off regular admission for up to 2 adults $4 each and 2 children $2 each.
Open year-round except on Christmas Day.
---
USS Constitution Museum
Located in the Charlestown Navy Yard

(Nautica Parking Garage)
88 Constitution Road
Charlestown, MA
617-426-1812
www.ussconstitutionmuseum.org

Free admission for up to 9 visitors.
(Please note, USS Constitution is not part of the museum)
---
Whydah Pirate Museum
674 MA Route 28

West Yarmouth, MA 02673
508-534-9571
http://www.discoverpirates.com

Discounted admission for up to 4 people at $12 per ticket.
*Check TixKeeper for available dates*
---