Wednesday Afternoon Readers
Remarkably Bright Creatures ~ April 19th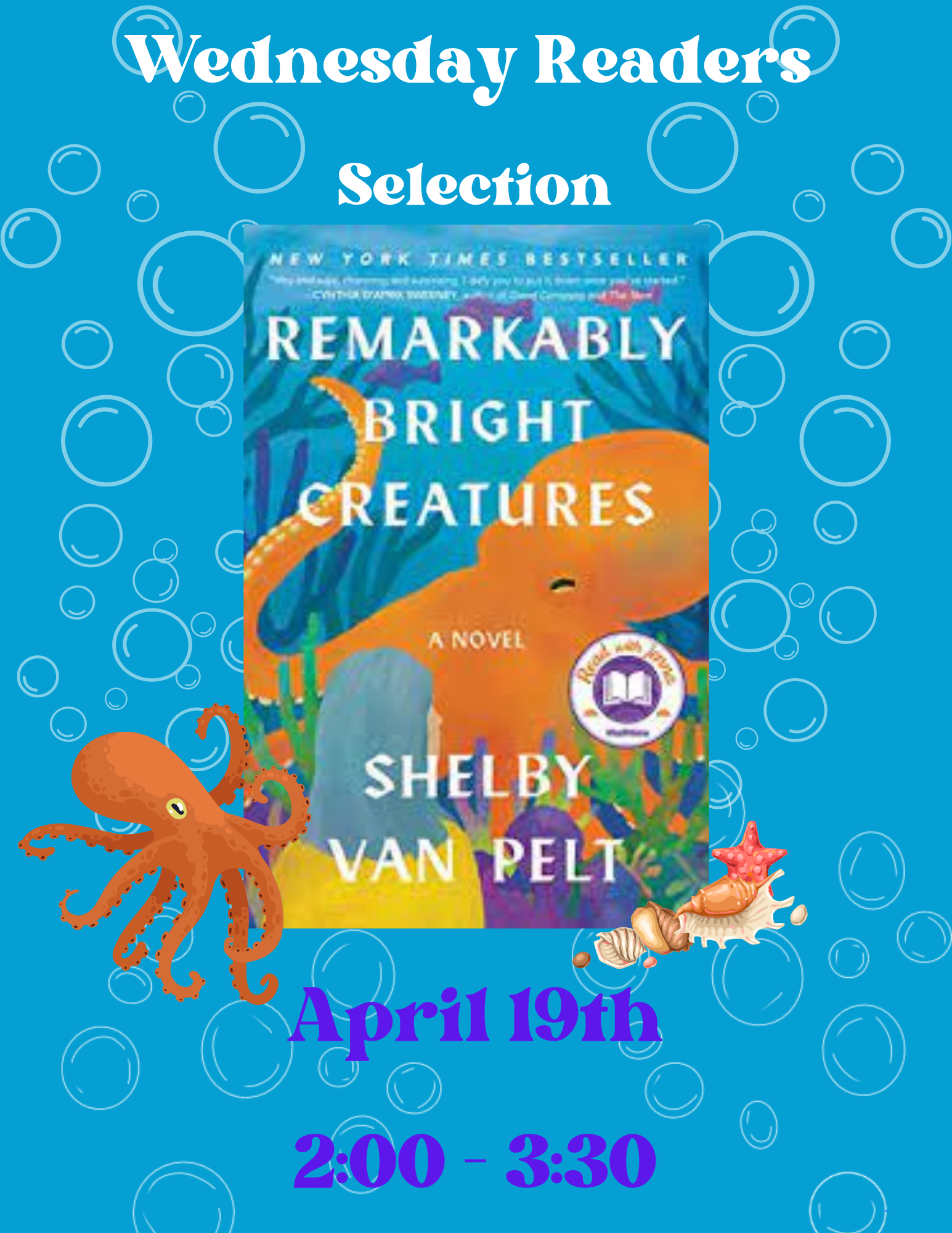 Copies of all books are available at the circulation desk in multiple formats.
Wednesday Afternoon Readers meet the 3rd Wednesday of every month at the Jonathan Bourne Public Library. We decide our reading selections at the end of our meeting, choosing from a wide variety of fiction, non fiction, biographies, etc.
The books are not on the best seller list as we order the books from the library system.
Please come and join us!
---
Mystery Book Club
Local Author Talk ~ March 23rd via Zoom
Mystery Book Club Speaker
The next meeting will be held via ZOOM at 6:30 pm on Thursday, March 23
@ 6:30 PM.
---